Here's a sneak peek at our newest products. To learn more, and to find out when these products
are available for purchase, click below to subscribe to our newsletter. 
Introducing
Sojos Mix-a-Meal Pre-Mix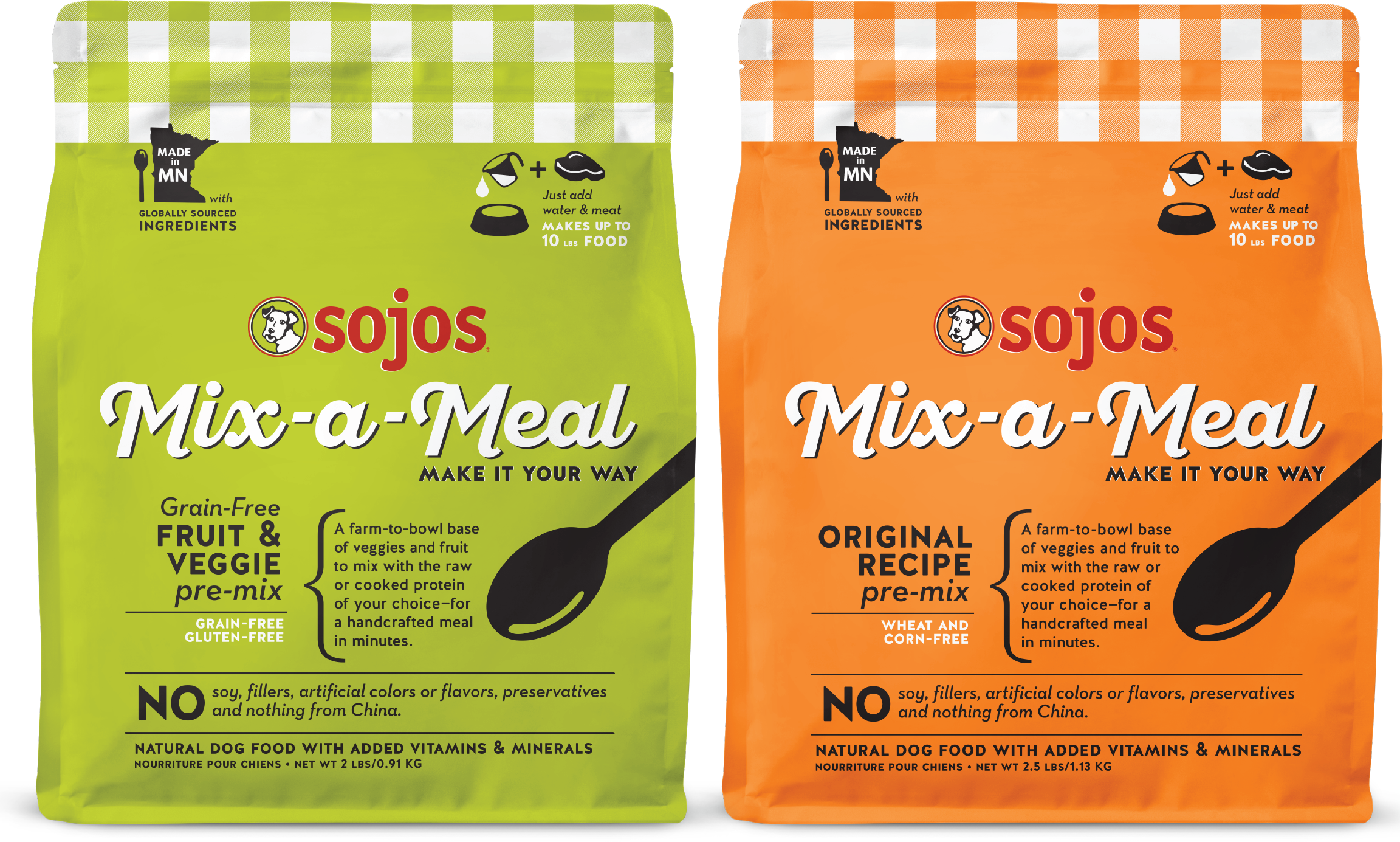 Pick a Sojos Pre-Mix—add the meat, poultry or fish of your choice, and let the
fun begin. With Sojos Mix-a-Meal, it's easy to make homemade meals as special as your dog.
No mess, no guesswork, and no end to the possibilities.
Introducing
Sojos Mix-A-Meal Protein

The perfect protein complement for crafting homemade dog food. Dogs just naturally
love meat. And Mix-a-Meal 100% Freeze-Dried Turkey, Beef, Lamb or Chicken makes it
easy to craft homemade food with the awesome, farm-to-bowl flavor they love—
and the healthy, nutrient-rich protein they need.

For added targeted dietary support, top off your dog's meal with a scoop of Sojos' specially
formulated Advanced Care Joint Health, Calming Aid, Allergy Skin & Coat, or Digestive Enzymes.
New proteins
Sojos Complete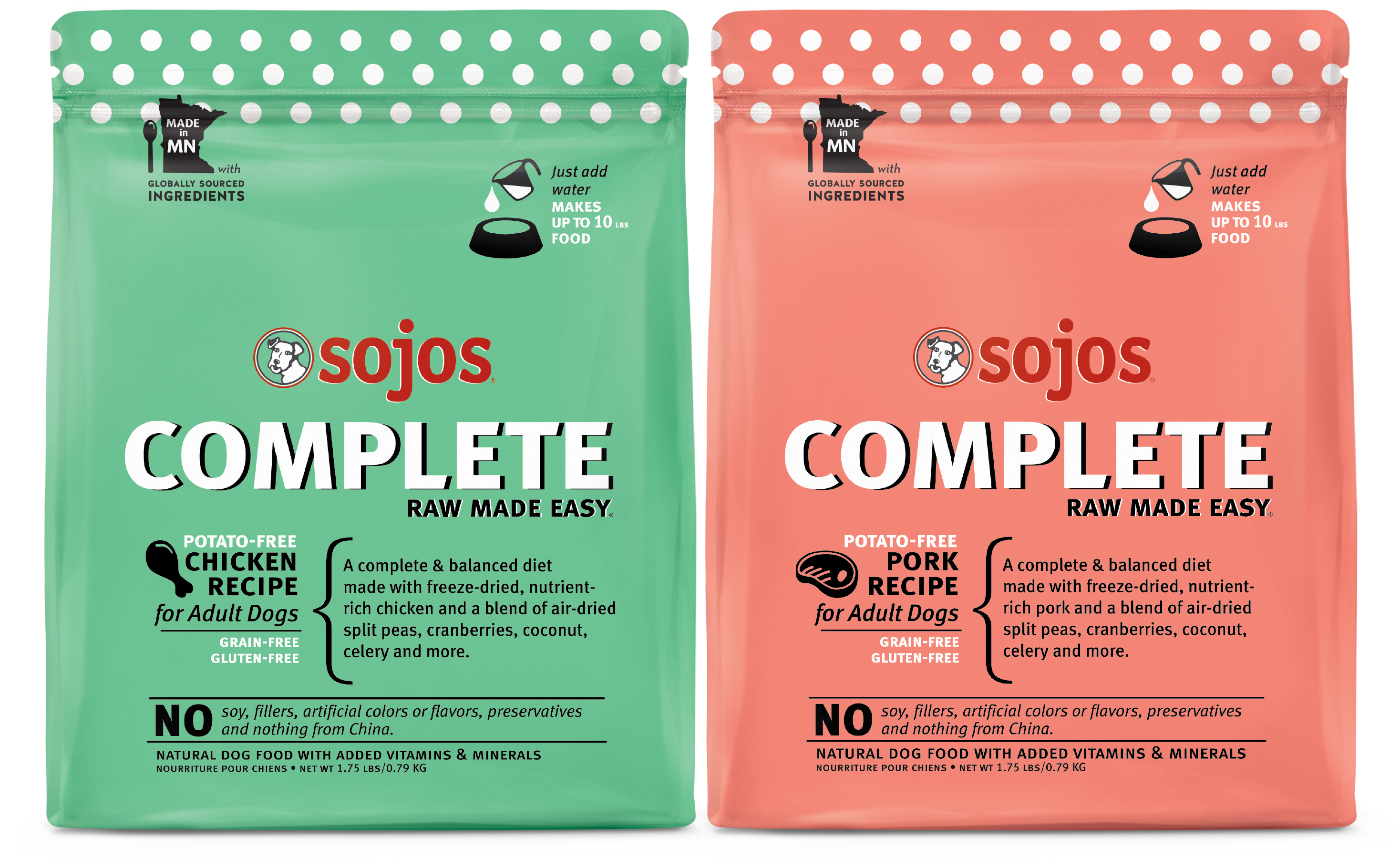 Meet the newest members of the growing Sojos Complete family—Potato-Free Chicken and
Potato-Free Pork Recipes. A complete & balanced diet made with freeze-dried, nutrient-rich
chicken or pork, and a blend of air-dried split peas, cranberries, coconut, celery and more.
Just add water and magic happens. In minutes, the awesome flavors, aroma, and abundant
nutrition possible only with real ingredients is ready to serve.
No mess, no hassles, no guesswork.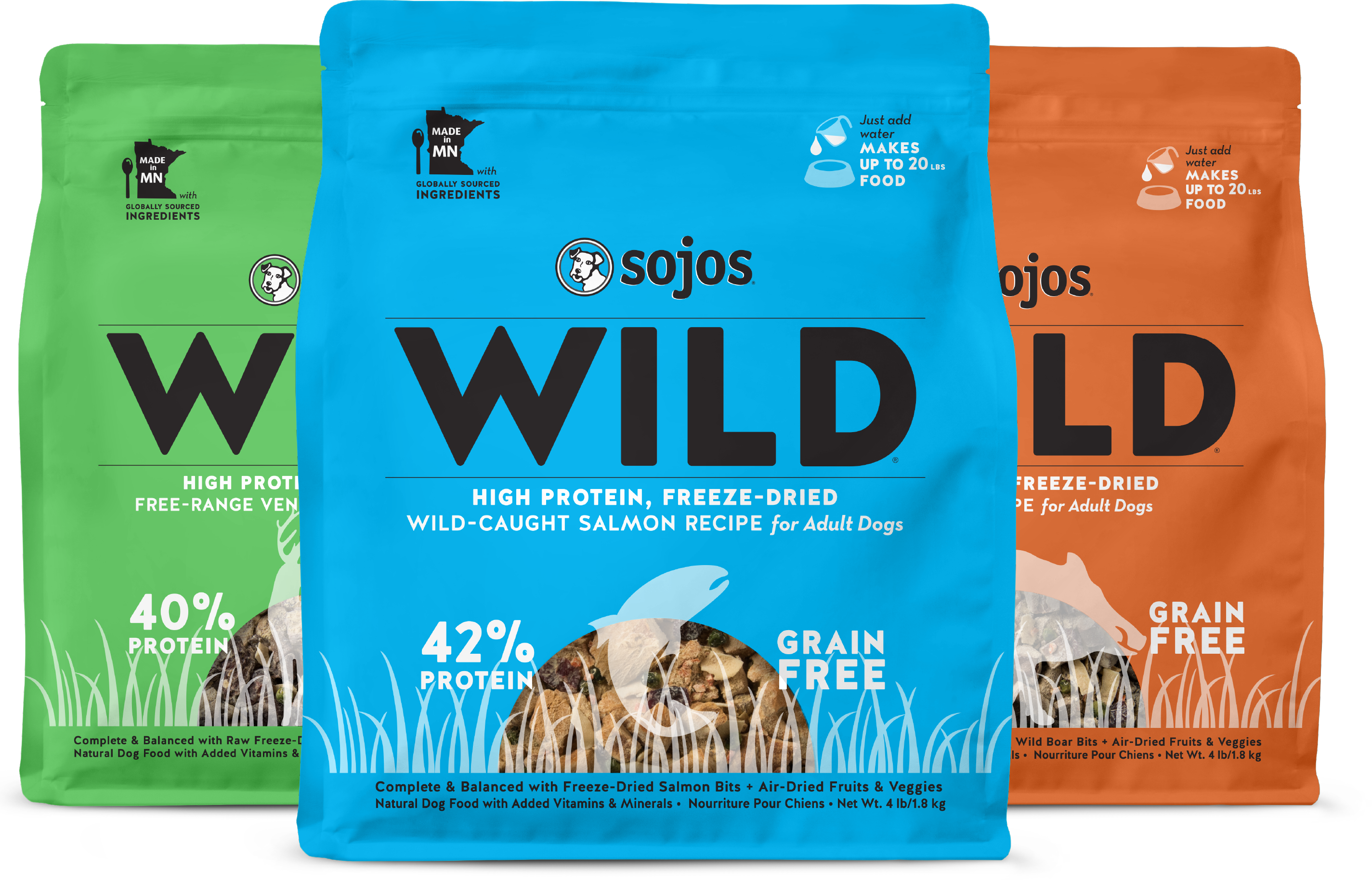 Sojos Wild recipes are complete & balanced and made with raw freeze-dried venison,
salmon or wild boar bits + air-dried fruits & veggies. Each recipe is packed with quality
protein and other essential nutrients—all keys to whole body health and vitality.
Add a balanced blend of farm-to-bowl veggies and fruits—and don't be
surprised if you find your dog howling at the moon.
Coming soon!