Meet some the Friends of the Palm Springs Animal Shelter dogs!
Sojos is sponsoring The Friends of the Palm Springs Animal Shelter (PSAS) as part of our Project Celia initiative—to transform the lives of shelter pets. Several long-time residents at the shelter are seniors, so they're kicking off their transformations eating our new Complete for Seniors and Simply Meat treats. As Dr. Boone, a volunteer veterinarian of the Shelter said, "It's critical these dogs get the full benefit of a healthy diet for both their food and treats."
We'll be sharing these dogs' stories in the coming months.
Blueiy
Meet Blueiy, a 7 year old senior Bully breed mix, who has been with the shelter for more than a 1,000 days. Bluiey suffers from skin and eye allergies and, as you can imagine, frustration from being in the shelter environment for so long. As part of this program Bluiey not only gets a diet of Sojos Senior Complete food and treats, he also gets a weekly photo shoot, three walks a day and 3 dedicated hours of training per month! Bluiey loves the ladies, grunts and snorts like Darth Vader—he'd be the perfect only dog for a loving home.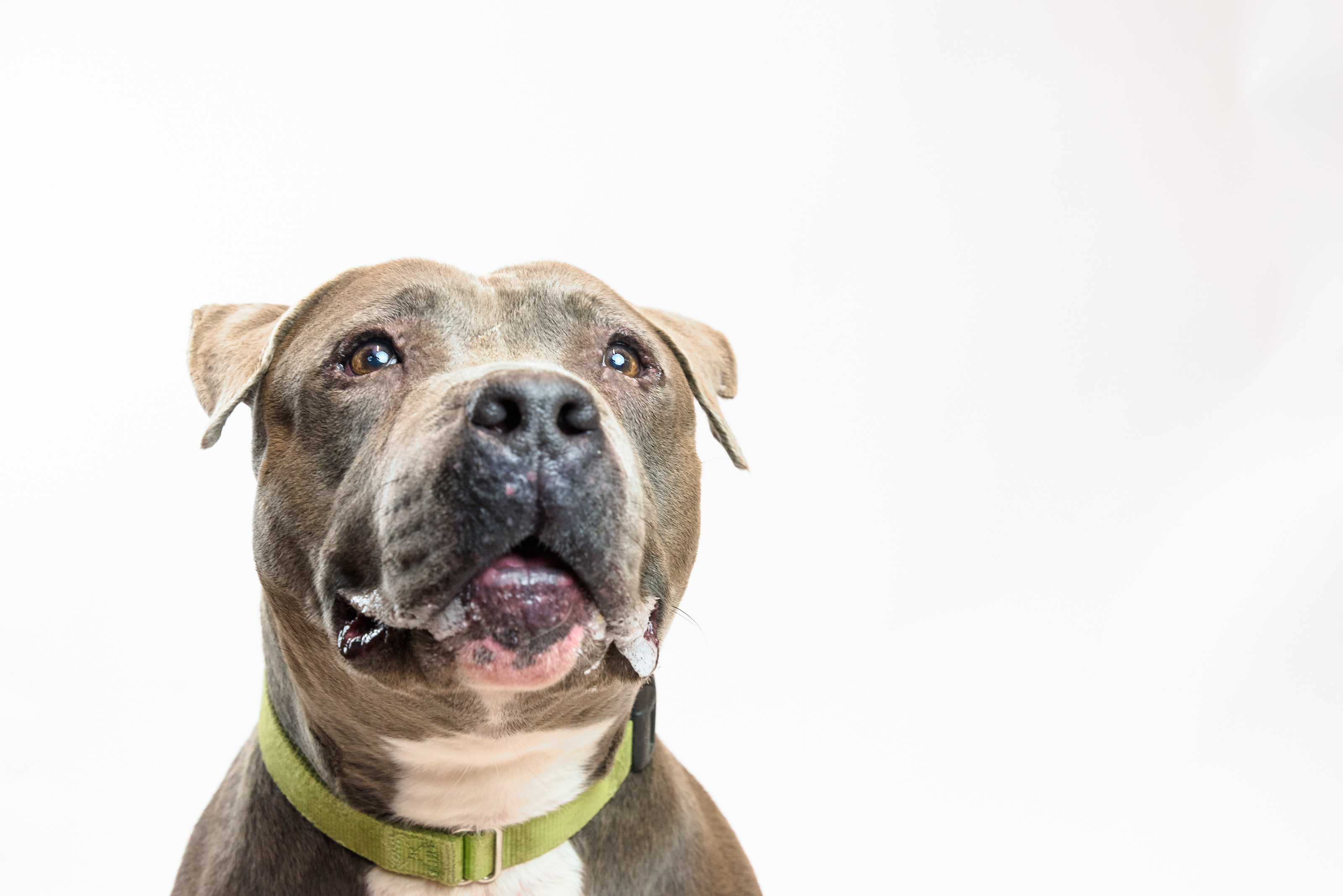 Ralph
And this is Ralph. Lovingly referred to as a "curmudgeonly old man," this Chihuahua mix is 9 years old and struggles with his vision, a rough coat and arthritis. He's been with Shelter for a year. But, great news, he's already making progress since switching a Sojos diet. Ralph even surprised staff with his motivation to do anything for Sojos Simply Meat treats during his last photo shoot. He "danced" on his hind legs for treats showing that his arthritis must be improving! Ralph should also be the solo dog in a loving home.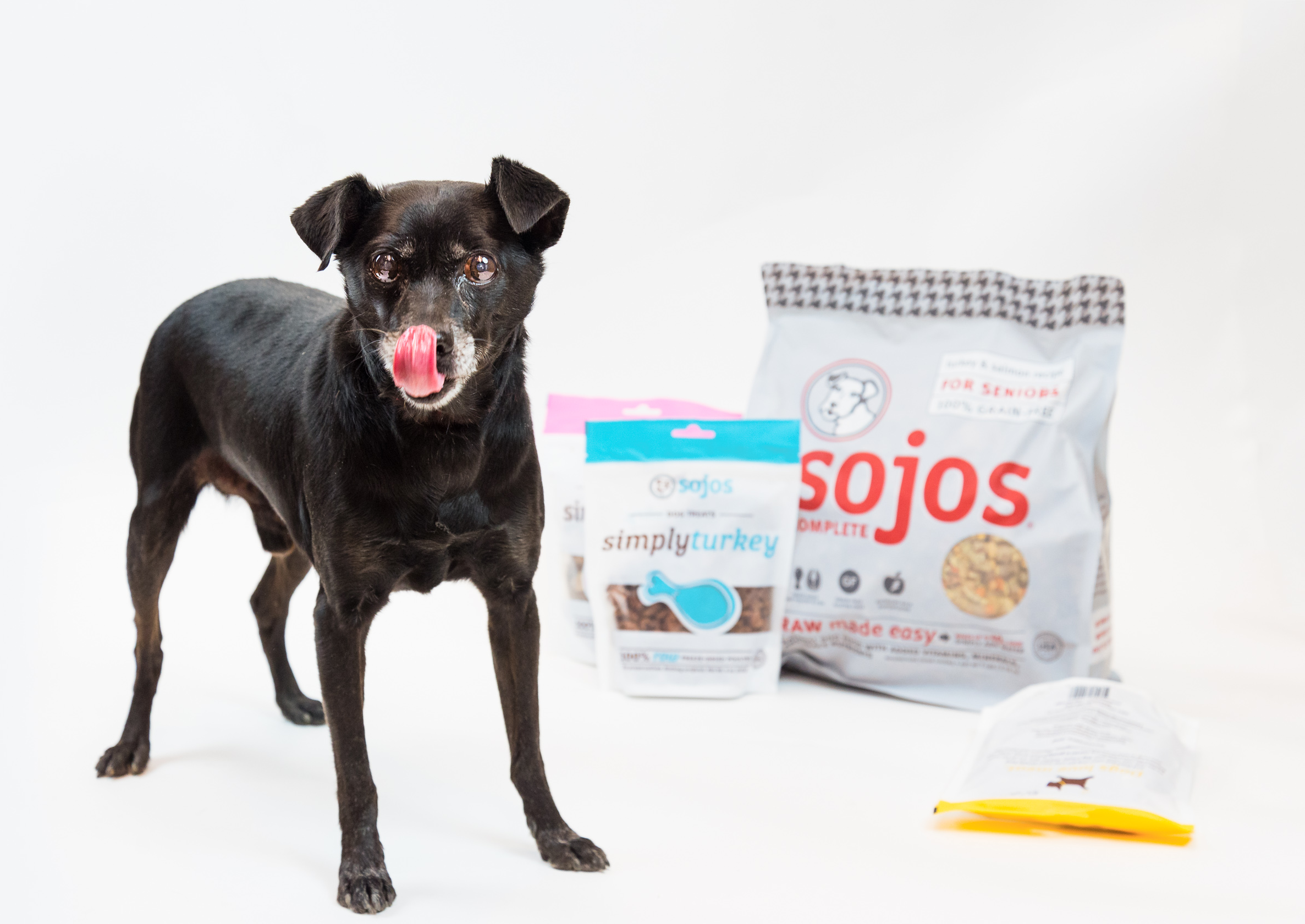 We'll be sharing more about these shelter dogs' lives so stay tuned!